Cover Photo: Courtesy of Mozaico Art
Who doesn't love superheroes?
Each and every one of us had a favorite character or superhero growing up. Maybe you were a fan of the classic superheroes such as Batman, or maybe of his nemesis the Joker, and maybe even other heroes from Dc comics multiverse like Flash or Supergirl. Whoever was your cup of tea, we decided that pop culture rooms should be a thing this season!
From subtle figurines to covering your entire wall with a superhero mural, these cool decor and accessories ideas are sure to bring out the hero in anyone that sees them. Below are our favorite decor ideas for themed rooms which work for mature avid comic lovers and children enthusiasts alike.
Are you ready to fall in love with the selection we found for you? If yes, then Let's go!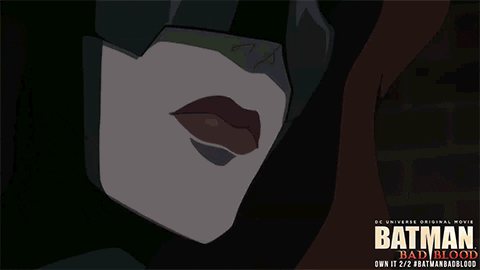 Superman
Is it a bird? Is it a plane? No, it's the all-time favorite superhero!
This beautiful illustration depicts the hero in all of us. I personally see it as a reflection of the capabilities in every one of us and the fact that we sometimes don't really see our true potential.
In case you were thinking of having a drastic room redecoration we have added the superman color palette that is sure to give your kid's room some super feels.
Supergirl Vs Jesse Quick
She may be just known for being superman's cousin, however, Supergirl is a heroine on her own.
Combined with the matching Duvet Covers; Supergirl and Jesse Chambers posters would look amazing on your living room wall or in your kid's room. Adding the awesome matching pillow, along with the duvet covers would be the perfect decoration for your super girls!
Arrow
Who better than the dreamy Oliver Queen of starling city to have on your bed-stand?
Since we can't have Stephen Amell, a realistic Arrow Figurine should do. We also loved these cute POP! Arrow and Deathstroke figurines that you can add to an existing POP! collection
Batman
These Dark Knight posters combined with the correct room accessories are sure to turn any room or wall into an awesome batman inspired hideaway. These posters are all customizable so you have the choice between the colorful and minimalist looks.
Flash
Barry Allen, a scientist by day and the fastest man alive by night!
Add this colorful superhero rug for a more vibrant look to your room. Created by the one and only justice league these colorful and inexpensive rugs would go great in any room. You can also combine these with flash figurines which are also sold here.
Catwoman
Catwoman may be the queen of darkness in Gotham but why not have this nocturnal beauty in your living room?
After all, she is a cat lover just like all of us!
Wonderwoman
I personally prefer the new portrait of Wonder Woman, however old school wonder woman will always remain a classic. This standee of the beautiful wonder woman will awaken the goddess in you!
Joker
Our favorite mural of the only man truly terrorising Gotham. This amazing mural is created upon request and can be found here. The designs are sure to impress your visitors every time, it sure did impress us!
If you are looking for something more "serious", why not install this unique Joker floor installation to have a laugh at your visitors.
Harley Quinn
Call me cliche, but Harley Quinn is my favorite super villain. She has everything from looks to brains and she is also fierce.
For the mischievous – Illuminate the dark with these Harley Quinn string lights, they are also inexpensive. We're not joking around pudding!
So tell us, which superhero team are you?
We would love to know, Leave a comment below!